The Difference...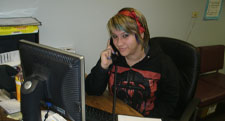 Our Sales staff is very customer friendly and here to help out with all your printing needs.


M&M Printing has been publishing newspapers in South Hillsborough County since 1963. Currently we publish and print our own publications The Observer News, The Sun City Center Observer and The Riverview Current with a combined weekly circulation of 42,000. We specialize in Small Run Publications as low as 500 and currently print over 30 other newspapers.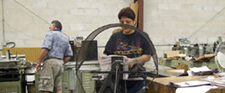 Grace Rodriguez ties and stacks inserted newspapers which can be bundled in any count?100 to a bundle in turns of 25 are most common.